Imagine the fear and uncertainty that consumed a young puppy when he was callously abandoned in a public restroom. Left behind at just five weeks old, Hugo faced overwhelming challenges without the assurance of being rescued by a kind-hearted stranger. Though he had his siblings with him, they were all too young to fend for themselves and in need of proper care. Thankfully, Hugo and his sisters were rescued and taken to a shelter.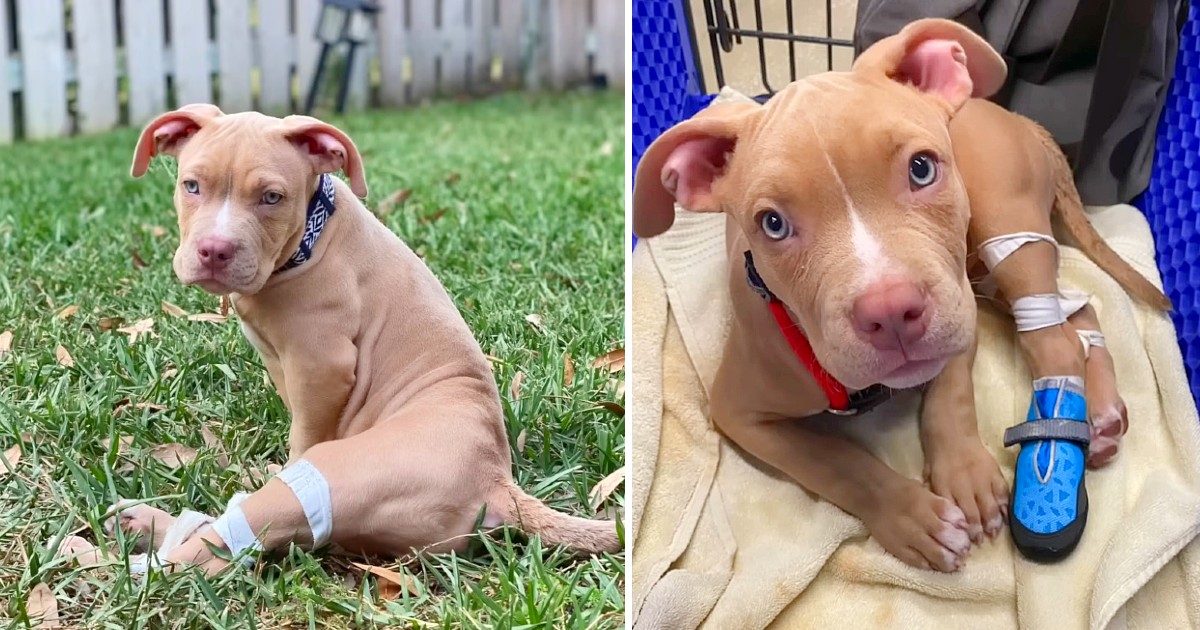 Every situation happens for a reason, and Hugo's abandonment led him to cross paths with Carrie, a dedicated medical foster who would become his loving adoptive parent. Carrie specializes in providing long-term care for dogs and puppies with severe injuries. She was introduced into Hugo's life to provide him with a nurturing environment despite his medical condition.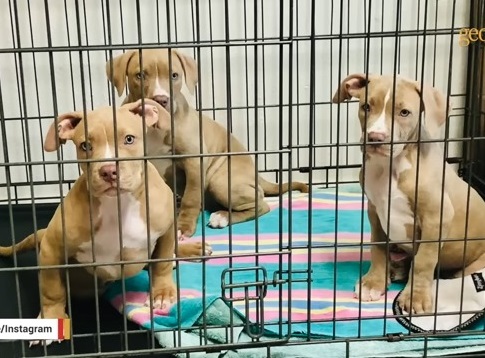 Hugo, unlike other dogs, faces multiple ailments that make him truly unique. He struggles with the use of his back legs and experienced seizures during his initial week with Carrie. The seizures were linked to a spinal issue diagnosed by Hugo's neurologist. Carrie shared, "We weren't sure if he was going to make it or not; they hadn't encountered a case like this before. He has a kind of dwarfism. He has neuro problems. He has immunological difficulties as well." Hugo's condition even causes normal insect bites to be uncomfortable for an extended period, requiring medication.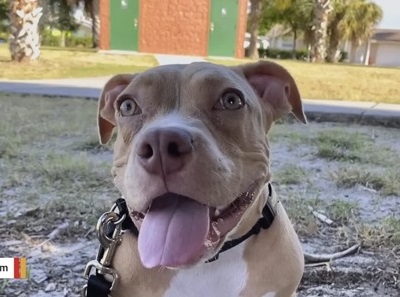 Despite his medical challenges, Hugo's spirit shines through, and he has blossomed into a dog overflowing with love. Thanks to the supportive environment provided by Carrie, he has made significant strides in mobility through therapy sessions. Hugo may face limitations, but he radiates joy and warmth to those around him. In fact, Carrie's other dogs, Max and Denali, are therapy dogs that she brings to airports and schools to interact with people.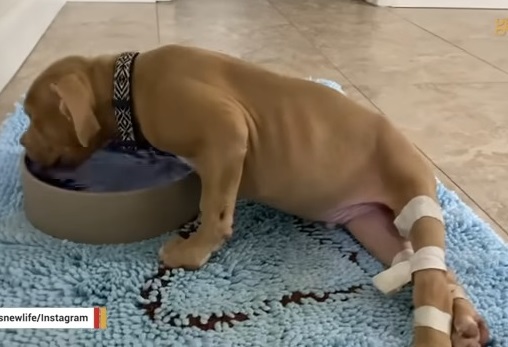 Carrie and her shelter have been unwavering in their dedication to Hugo's well-being. Their bond is so deep that Hugo now sleeps with Carrie, snuggled up close to her heart. As a medical foster, Carrie ensures that Hugo lives his life to the fullest, knowing that his life expectancy may be shorter due to his condition.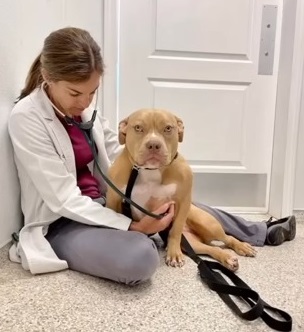 Carrie shares Hugo and Denali's journey on her Instagram account, where she spreads awareness and showcases their resilience. She also supports the Suncoast Animal League, an organization that provides a safe haven for rescued animals beyond cats and dogs.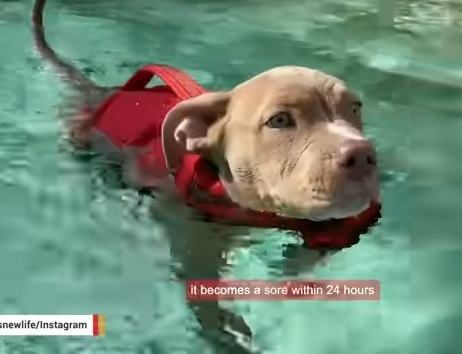 Hugo and Denali's story serves as an inspiration, reminding us that it's okay to be different and that happiness can be found even when life doesn't go as planned. Their remarkable journey reaches out to countless people, spreading the message that embracing uniqueness can lead to a life filled with love and joy.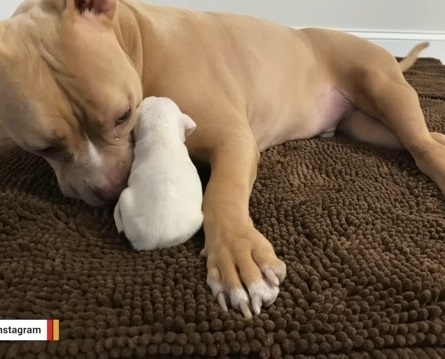 Watch the video below to witness the incredible tale of the dog who was abandoned in a public restroom.